Volunteering at our incredible festival will be one of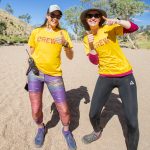 the most rewarding experiences you will ever have. This event is purely run by volunteers. The committee that plan the event throughout the year and manage it on race weekend are incredible! There are no words to describe their passion, dedication and collective desire to see every competitor, crew and volunteer have one of the best weekends they will experience in their lives.
We have many volunteer positions to fill each year and we have arguably the best pool of volunteers that return year after year to be part of this iconic event. Whether you can give us 1 hour or 1 week – you will be incredibly welcome to come along for a crazy ride.  
If the idea of camping in Tjoritja/West MacDonnell National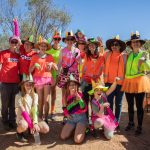 Park, behind closed gates at trail heads in incredibly spectacular locations is your thing, then maybe crew an aid station.
If you are into organising stuff, admin and pre race checks – then Race Headquarters is a buzz of activity on the Thursday Friday and Saturday.
If you just like to lift heavy things and drive around, there is heaps of running around to do in the days prior and days after the event weekend. Collecting stuff, delivering things, dropping stuff off, moving stuff. We have lots of stuff!
If you would love to be on the trail – then consider sweeping a section or two. This involves following the field of runners – normally at a hiking pace – to ensure everyone is safe, still moving and you will be rewarded by those runners who you may assist by encouraging them to finish something they did not think they were capable of. This is an incredibly rewarding experience and you will make friends for life.
Our event culminates at the Alice Springs Telegraph Station heritage precinct on Sunday afternoo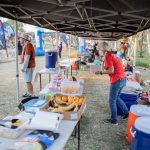 n. Here is a hive of activity and there is always things to do there. Race registrations for the 5km family fun run, welcoming home runners over the finish line with medals and cold drinks, collecting trackers etc etc etc.
If this is of interest to you, register here, and we will reply with a comprehensive list of all the positions available for you to consider. You will be very well supported and surrounded by people who have been there before…don't be afraid!